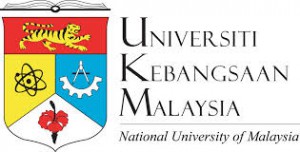 Senior Lecturer, Department of Electrical Electronics & System, Faculty of Engineering & Built Environment, Universiti Kebangsaan Malaysia, Selangor, MALAYSIA. Apr 2011– present.
Delivering lectures of Microelectronic Devices, Advanced Physics Semiconductor, Advanced Devices Technology, Digital Circuit Design, Reliability and Integrated Circuit Characterization, C++ Programming, Engineering Mathematics, Engineering Management, Engineering Professionalism, Research Methodology and Engineering Ethics courses for undergraduate and postgraduate engineering students..
Lead author of the Academic Curriculum Chapter for Engineering Accreditation Council (EAC) audit.
Main supervisor for seven PhD (one completed) and two (both completed) MSc. candidates.
Presented at five international conferences to audience of up to one hundred academics.
Published 17 research articles including 12 as the main author in international journals.
Developed a complete curriculum standard of Electrical & Electronics Engineering for Technical Secondary Schools, invited by the Ministry of Education, Malaysia.
External examiner for Academic session 2019-2024 at Universiti Kuala Lumpur British Malaysian Institute, for Diploma of Engineering Technology in Electrical and Electronics.
Appointed Member, World-class Universities Think Tank Team of UKM
Director, Centre for Alumni Relations, Universiti Kebangsaan Malaysia, Selangor, MALAYSIA. Jul 2018 – Jan 2020.
Enhancing relationship between UKM and UKM alumni by organizing Alumni Run 2018 where 300 guests attended; including alumni, UKM Staff and students.
Publishing bi-annually alumni bulletin and bi-monthly online newsletter.
Networking with alumni continuously.
Planning and executing alumni mentoring program.
Deputy Director (Alumni Relations), Centre for Students Development & Alumni Relations, Universiti Kebangsaan Malaysia, Selangor, MALAYSIA. Feb 2017 – Jul 2018.
Enhancing relationship between UKM and UKM alumni by acting as the Director of the 2017 Royal Dinner With Alumni where 700 guests attended; including royals, ministers, VIPs and Alumni.
Organizing other events such as Alumni Talk, Vice Chancellor Interaction with Alumni and Alumni Mentoring.
Working with a group of five people on tracing all 199,000 UKM alumni and updating the alumni information system.
Attending and giving talks at UKM alumni gathering.
Introducing the functions of the Centre for Students Development and Alumni Relations to postgraduate students and visiting students from overseas.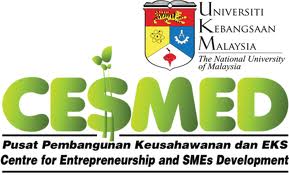 Coordinator of the Entrepreneurship Development & Consultancy Programme, Centre for Entrepreneurship and SME Development, Universiti Kebangsaan Malaysia, Selangor, MALAYSIA. Mar 2012 – Mar 2014.
Main coordinator of the business simulation module for groups of up to 3500 students.
Led the business simulation training sessions for lecturers.
Collaborated with professors from Steven Institute of Technology, New Jersey and Minnesota State University on the implementation of entrepreneurship courses to UKM students.
Trained vocational and technical college lecturers in Brunei on problem-based learning (PBL), project-oriented problem based learning (POPBL) and business simulations.
Delivered lectures of Fundamental of Entrepreneurship and Innovation, Small Medium Enterprises Consultation & Development to engineering students.
Visiting Academic, Dept. of Nanotechnology, Mimos Berhad, Kuala Lumpur, MALAYSIA. Jan 2012 – Aug 2012.
Designed a dissolved oxygen sensor.
Gained expertise in a broad range of product development and research management areas.

Senior Engineer, Dept. of Research & Development, STATSChipPAC Malaysia, Kuala Lumpur MALAYSIA. May 2003 – Apr 2005.
Led a group of five engineers on the development of 12x12mm QFN multi chip module package.
Responsible for end of line (EOL) material selection gauged by an electrical and reliability test.
Designed a high unit density QFN to reduce per unit cost.
Prepared evaluation reports, design and process Failure Mode and Effect Analysis (FMEA), control plan and process specification.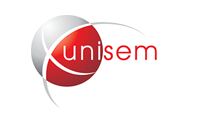 Test Engineer, Dept. of Final Test, Unisem (M) Berhad, Perak MALAYSIA. Feb 2001 – May 2003.
Responsible for electrical test system set up and test program development for integrated circuits.
Verified electrical test rejects by observing wave form using a parametric analyzer bench tester.

Design Engineer, Hitachi Air-conditioning Products, Bangi, Selangor, MALAYSIA. Aug 2000 – Nov 2000.
Designer, Dept. of Air-Conditioning System Design, Hitachi Appliances, Tochigi, JAPAN.  Apr 1998– Jul 2000.
Developed drawings for the case of Hitachi's first 4-way ceiling type air-conditioning and presented it to senior management.
Ran a performance test on a prototype model.